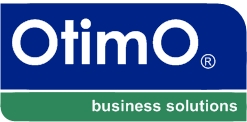 OtimO® has experience in Project Definition and in Project Management, with a deep expertise in IT and in financial & banking industries, as well as a sound knowledge in some industrial domains (like agri-food, energy (all), water, wastewater, waste recovery, agribusiness, bio-tech ...).
OtimO® advises companies looking for strategic partnerships in their development, and investors looking for investment opportunities.
OtimO® proposes also consultancy services in C-level Interim Management, in Economic Intelligence and in Business Development, thanks to its extensive experiences and networks (in several countries).
OtimO® proposes consulting services in:
Information Technology - Core Business (Treasury, Finance, Operations ...),

Project Definition and Project Management (mainly in IT, in industry and in financial & banking domains),

Merge & Acquisition (incl. fund raising) - Turnaround & Restructuring,

C-level Interim Management,

Strategic Development (incl. business development & support),

Economic Intelligence (smart information management limited to some domains),
OtimO® definitively contributes in defining - implementing - supporting the right solution.
Our clients, partners and prospects are:
Investment Banks, Investment Funds, Sovereign Funds and Industrial Families / Companies,

Venture Capital and Private Equity Funds, Family Offices, Wealth Managers and Asset Managers,

Asset Servicing Providers (Fund Administrators, Transfer Agents, Custody / Depository Banks ...),

Global / Local Financial Institutions (in conventional / Islamic finance),

Supra-national organizations, or Governments,
which we serve throughout Europe, Middle East and Eastern Europe.
Our web site is under reorganization ... Thank you in advance for your patience.
During the transition period, don't hesitate to contact us by email or by phone.
OtimO® SARL-S - Luxembourg, info@otimo.lu / Tel: +352 2099 2626